Skype Down – 09/21/2015
Having "Skype" on your PC is a great advantage, though sometimes it turns into a misery when you wake up one morning and find that the program's service is broken. It becomes a worldwide problem and a vast majority of people share their regrets on social pages about "Skype" not working anymore.


"Skype" faced issues this early morning and unfortunately, the situations is not getting better.

On the other hand, the things are about to change as Skype Support team shared the message saying that they are working on this huge issue:
"We are aware of an issue affecting signing in to Skype on the web, and are working to fix this as soon as possible".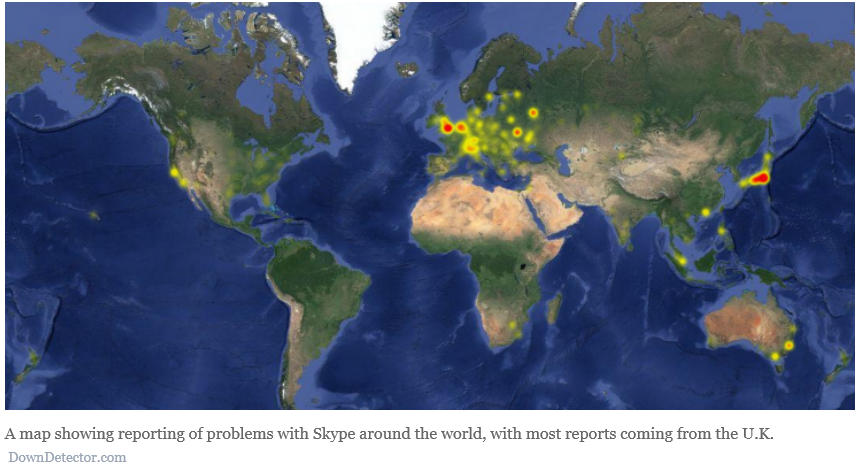 Hope we will be able connect to "Skype" in minutes.