What is SpyWarrior
To put it shortly, SpyWarrior is an anti-virus program that protects computers from malicious threats. It's a security tool that guards the computer against all kinds of infections, both serious and minor ones. It has an extensive malware database, a powerful scan engine, and a user-friendly interface.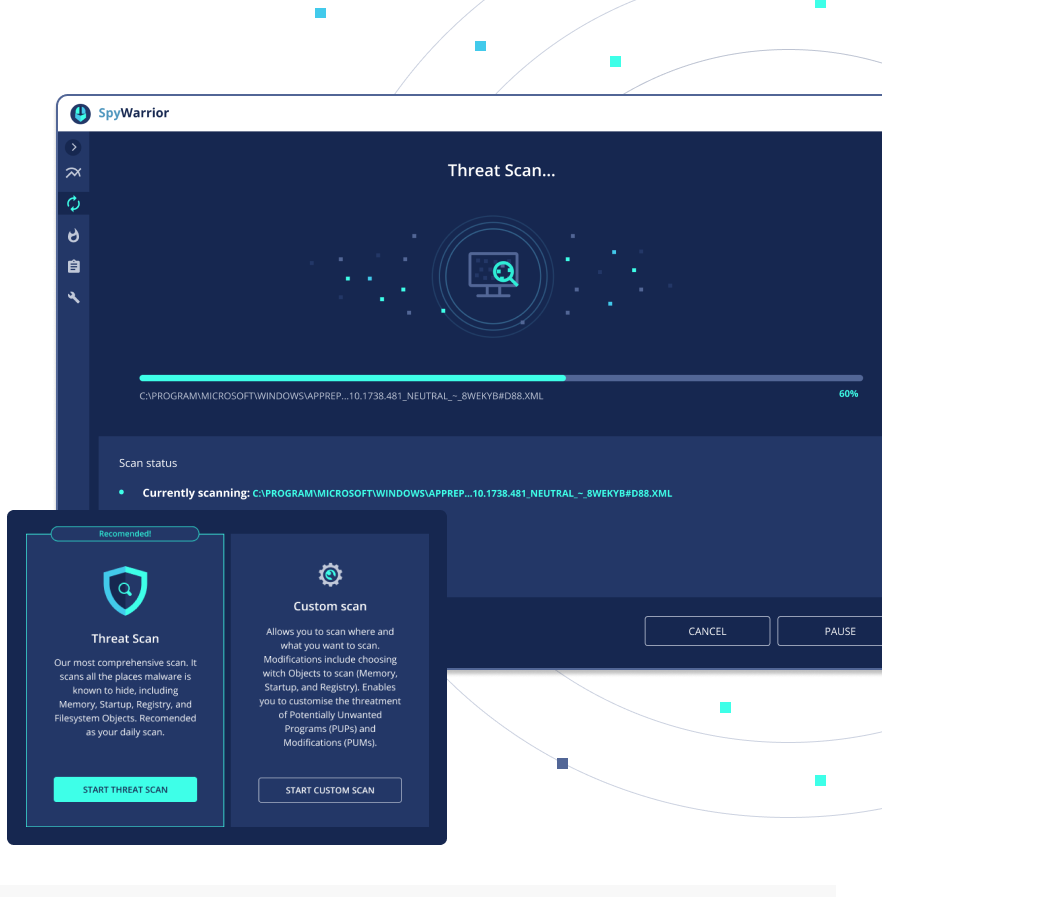 SpyWarrior can detect both minor and serious threats. It will take care of adware, browser hijackers, spyware, potentially unwanted programs, rootkits, viruses, trojans, and ransomware. Infections like adware and browser hijackers are usually not considered to be particularly harmful because they do not cause direct damage, and anti-virus vendors are quite slow in adding new threats from this category to their databases. While it is true that they are not as dangerous infections, they are quite annoying to deal with so it's important for users that their security program is able to deal with them. SpyWarrior takes all threats seriously, whether their main goal is to trigger ads or encrypt files. It has an extensive threat database that is updated regularly to ensure that users' computers are protected even from the most recently-released threats.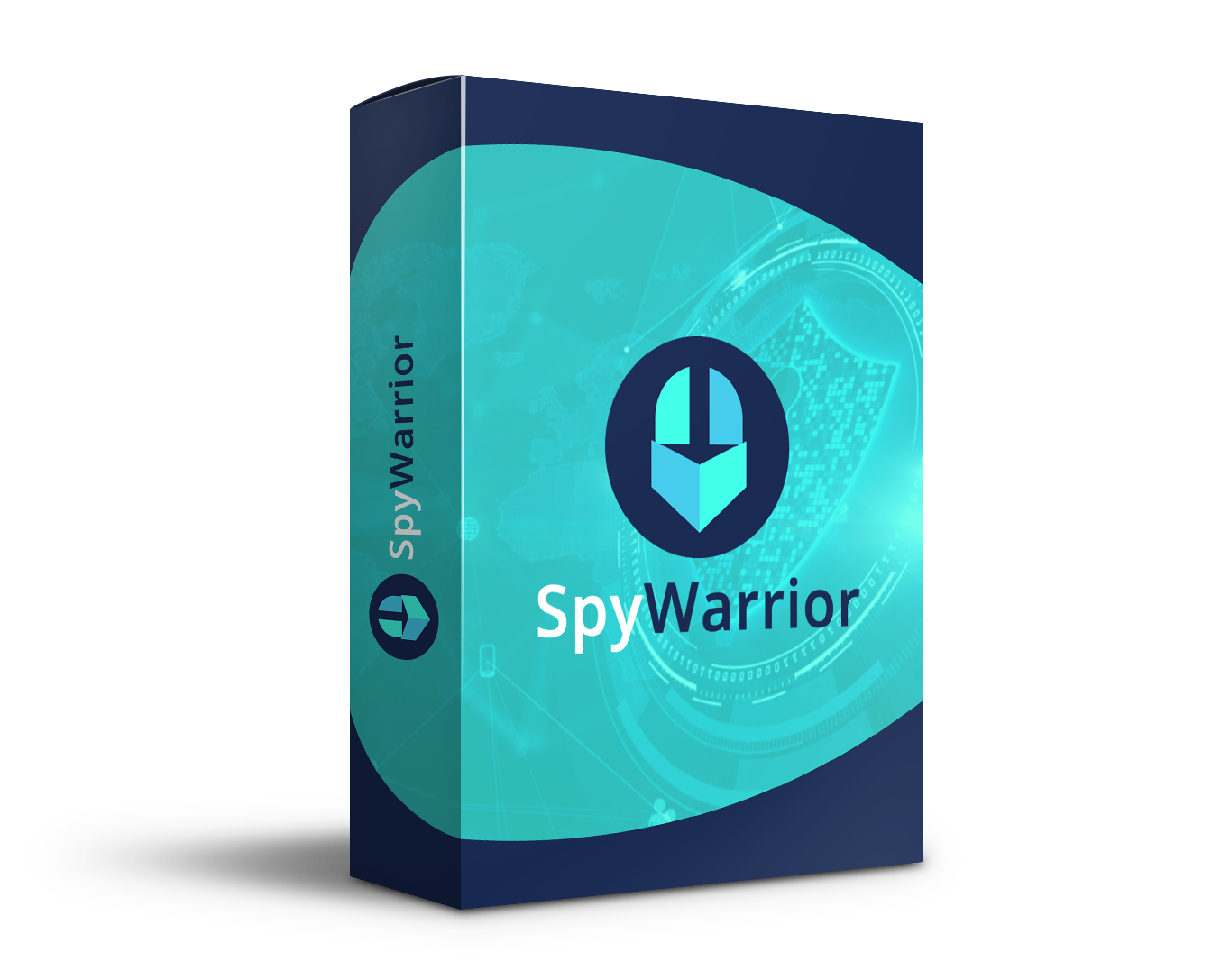 If for whatever reason, SpyWarrior cannot remove an infection, users can contact customer support technicians who would develop a custom solution that would automatically solve the issue. Anti-virus programs are not perfect, and users will encounter certain issues from time to time. So in order to fix those issues as quickly and smoothly as possible, a program having good technical/customer support is a must. Contacting customer support with other problems is also easy to do via the program, as all you need to do is fill in a ticket explaining your issue.
SpyWarrior's real-time protection will block incoming malware before it can cause damage but also detect deeply-rooted malware that may be hiding on your computer. But one of SpyWarrior's most important features is ransomware protection.
Why SpyWarrior provides the best ransomware protection 2023
Ransomware is one type of malware that often does the most damage. It is probably not necessary to introduce what kind of malware ransomware is as it has certainly made a name for itself in the last 5 years or so. Having protection against ransomware is now more necessary than ever because these threats are lurking on every corner. This is why ransomware protection is one of SpyWarrior's most important features.
SpyWarrior uses artificial intelligence and behavioral analysis to detect malicious processes that intend to change (aka encrypt) your files. Such malicious processes would be immediately blocked, thus preventing their encryption. While SpyWarrior, like all anti-virus programs, cannot undo file encryption that occurred prior to its installation, it will prevent new ransomware from doing harm.
SpyWarrior interface
The user interface is an important part of an anti-virus program. While anti-virus programs are quite complicated, their interface should not be. Users with all skill levels use anti-virus programs so they need to be accessible to all.
SpyWarrior is designed with simplicity in mind. It's structured in a clear way to make navigating it easier and is not cluttered with unnecessary settings and features. If users have issues with using the program, the official website has clear installation/removal and usage instructions.
SpyWarrior – best ransomware protection to use in 2023
SpyWarrior will protect your computer from a wide range of threats, including adware, browser hijackers, trojans, keyloggers, and ransomware. The latter is particularly important. With SpyWarrior installed on your device, even if you accidentally download ransomware, your files will remain safe as the infection will be stopped in its tracks. The program also has a very user-friendly interface, which allows even the most novice users to use it to its full capabilities.
SpyWarrior, in addition to being excellent at detecting malware, does not negatively affect the computer. It integrates into the system without issues and operates alongside other programs. It's a lightweight program that will not hog system resources. As a result, there should be no slowdowns or lags, whether the program is actively scanning for threats or idly monitoring for incoming infections.
For users looking for a powerful anti-malware program with an anti-ransomware feature that will protect their computers from all types of malware, SpyWarrior is the best choice.
Incoming search terms: