If you're wondering how to change your location on Android in 2023, the answer is using a VPN. There are many advantages of using VPNs on Android, including extra security, anonymity when online, access to geo-blocked streaming services, bypassing censorship, and more. A VPN can also block ads, which can be very annoying on Android devices.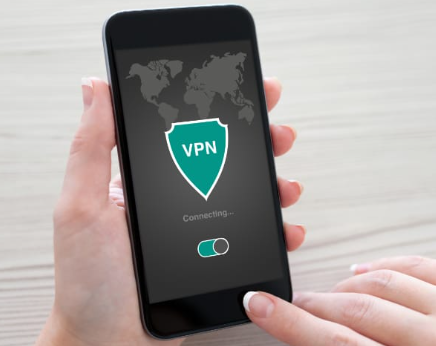 If you've never used a VPN, you may be wondering how it would benefit you if you have an Android device. Continue reading to find out.
Why you would want to use a VPN on Android
There are several reasons why users may want to use VPNs and change their locations on Android devices.
The obvious reason is privacy. If you want to be completely anonymous when online, you will want to use a VPN. Whatever your reasons for wanting to be anonymous are, a VPN will encrypt your traffic, hiding it from all parties, whether it's your Internet Service Provider (ISP) or a malicious actor lurking on the same network.
Having anonymity is especially important for users located in countries where, for example, criticizing the government could have serious consequences. It's also essential for human rights activists in countries where said human rights are not respected. To avoid trouble, it's better to conceal online activities.
If you are located in a country that censors what websites you can access, a VPN may be beneficial. Because VPNs allow you to spoof your location, you would be able to access sites that you usually cannot.
Using the Internet when connected to a VPN is much safer, not only because you would be anonymous. It's generally never recommended to use public WiFi because it's unsafe. Even if it's password protected, if the password can be obtained by anyone, the network is unsafe. Malicious actors can use various tactics to see what you do and steal your sensitive information. However, when you use a VPN, using unprotected networks becomes safe. No one would be able to see what you do online because all of your traffic would be encrypted.
If you use your Android device to stream Netflix, Disney+, Hulu, etc., you may benefit from using a VPN because you could unblock content that's normally geo-restricted for you because of your location. It's no secret that the content you see in your streaming service libraries depends on where you are located. For example, if you are located in Europe, you could unblock Netflix US with a VPN, which is by far the largest Netflix library.
Get better shopping deals
Some online stores give users in certain countries discounts. If you know that a particular online store is offering a big discount to users in a specific country, you could change your location to that country and use the discount.
VPNs that work with Android
Unfortunately, not all VPNs have versions that work with Android. But there are plenty that do. Some of our top Android VPNs are:
NordVPN
Surfshark
Atlas VPN
These three VPNs are our favorite Android VPNs for a reason. First of all, their Android apps are excellent. They are easy to use and very user-friendly. They all offer great security by encrypting traffic using military-grade encryption, do not keep logs of online activities, and are capable of unblocking streaming services. Best of all, they all offer 7-day free trials for you to test out the programs.
They are premium VPNs so after the trial, you would need to pay to get access to all of the features. Nord VPN costs $3.19/month, Surfshark is available for $2.30/month, and Atlas VPN's subscriptions start from $1.82/month. The more long-term you commit, the cheaper the VPN will be overall.
How to change your location on Android with a VPN
Download a trustworthy VPN from the Google Play Store.
Install the VPN on your Android device.
Open the installed VPN, create an account, and purchase a subscription if necessary.
Access the list of servers and connect to the one of your choice.
Your Android location has now changed and you can use the Internet with extra security.
If you do not want to use the above-mentioned VPN and choose a different one, make sure to do extensive research to find out whether it's safe to use.
We should also mention that if you buy a subscription using the Google Play Store instead of the VPN's official website, you may not be eligible for the 30-day money-back guarantee. All good VPNs offer to give users refunds if they are not satisfied with their purchase within a certain time period (e.g. 30 days). But if you purchase a subscription from a third party, you would have to ask for a refund from them, not the VPN provider.
You should also know that when you buy an Android VPN subscription, you can use the VPN on any device, as long as the VPN supports it.