About this program
WiperSoft is Windows security tool that works as an anti-spyware program. What that means is that the program is able to detect computer threats such as adware, browser hijackers, unwanted toolbars and potentially unwanted programs (PUPs). It is a powerful tool, whose database is regularly updated so that it could detect even the newest threats.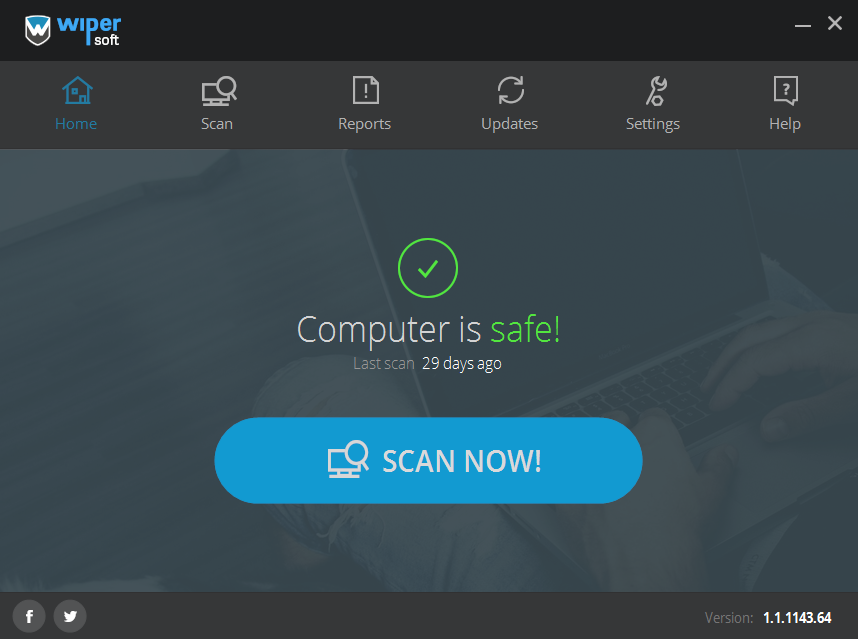 A lot of security programs are difficult to use, provide features that the regular user may have no need for, making it unnecessarily complicated. Wipersoft, on the other hand, is not difficult to use, its design is simple, no complicated, unnecessary features, which makes it quite an attractive program for less computer-savvy users. Nevertheless, both more and less experienced users will be able make use of it.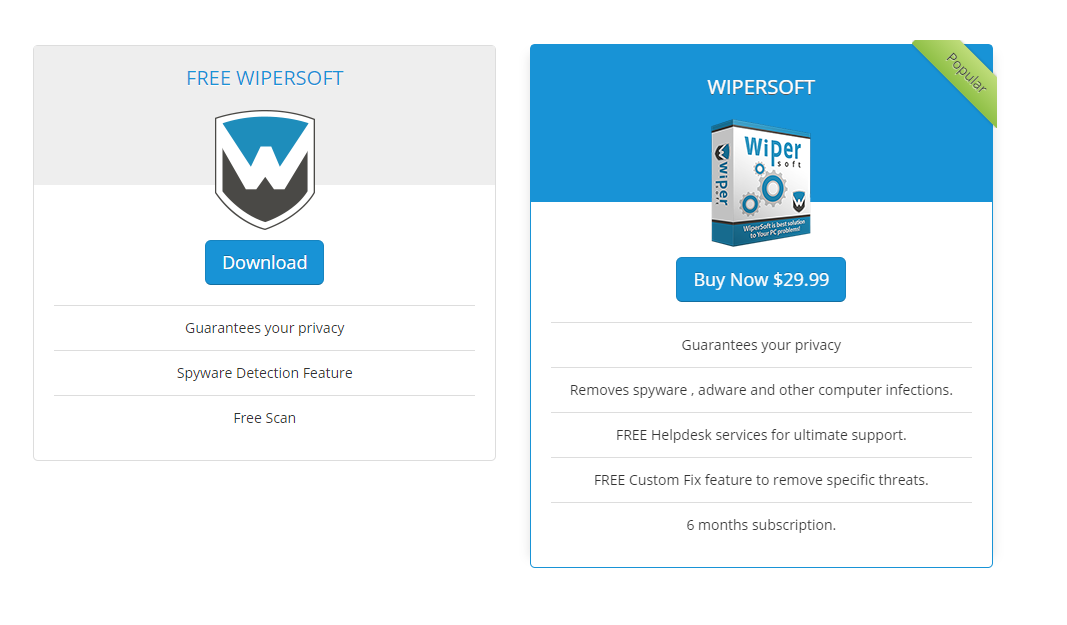 In addition to removing threats, WiperSoft also provides support and custom fixes. Security programs are not always able to remove threats, and if this were to happen to you for whatever reason, you can contact the Help desk, where technicians would come up with a solution. They could also provide you with a custom fix to remove a specific threat.
How to obtain the program
The program can be downloaded from the official website , where you will not only find download links but also a blog with cyber security news and removal guides. The program comes in two versions, a paid and a free version. Free Wipersoft offers to scan your computer for threats. However, in order to delete the identified threats, a full version will need to be purchased. The paid versions includes a scan and removal functions, help desk and custom fix options with no additional payments needed. A six month subscription is currently $39.99 and is renewed automatically, unless you cancel it.
How to use Wipersoft
After you download the program from the website, launch the installation, and complete the process. If you are a paid user, you will need to go to Settings and put in your email address and password in the User details section. In Settings, you can also change the language of the program. Languages currently available include English, French, Russian, Spanish, Portuguese, Dutch, Turkish, Italian and Japanese.
As soon as the program launches, your computer's status will be displayed, along with a 'Scan Now' button. If pressed, the button will launch a scan, which should take no longer than a couple of minutes. Results will display all identified threats, provide information about them and offer to delete them. You should perform regular scans so that you can be sure your computer is secure.
Updates are released regularly, and the database is updated daily. In order to check for updates, open the program and go to the Updates tab. Usually, if an update is available, an alert will appear. However, you can also check for updates by pressing 'Check Now'. If an update is found, install it.