What is SpyHunter 5
Developed by Enigma Software Group USA, LLC, SpyHunter 5 is an anti-malware program. It's available for Windows and Mac computers, and the Mac version comes with some optimization tools. SpyHunter 5 is the successor of SpyHunter 4, and comes with a completely new, modern app design and improved features. SpyHunter 5 is primarily a malware removal program rather than a real-time anti-virus. It also doesn't only deal with malware, it gets rid of smaller threats, like adware and browser hijackers. According to SpyHunter's official website, the program detects and removes ransomware, trojans, rootkits, botnets, keyloggers, worms, browser hijackers, adware and many other potential threats.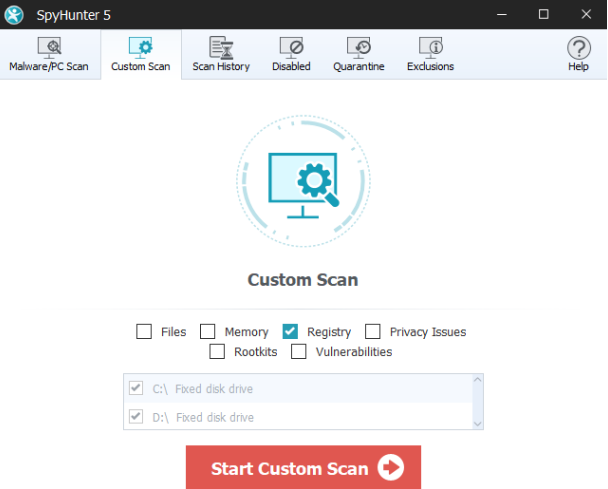 Operating systems supported:
Microsoft Windows XP (32-bit) Home/Professional/Tablet PC/Media Center (32-bit) with Service Pack 3 or later;
Microsoft Windows Vista (32-bit and 64-bit) Starter/Home Basic/Home Premium/Business/Ultimate;
Microsoft Windows 7 (32-bit and 64-bit) Starter/Home Basic/Home Premium/Professional/Ultimate;
Microsoft Windows 8, Windows 8.1 and Windows 8 Pro (32-bit and 64-bit);
Microsoft Windows 10 Home/Professional/Enterprise/Education (32-bit and 64-bit).
Minimum Hardware Requirements:
1 GHz CPU or faster;
1 GB of RAM;
200 MB of available hard disk space or more.
SpyHunter 5 features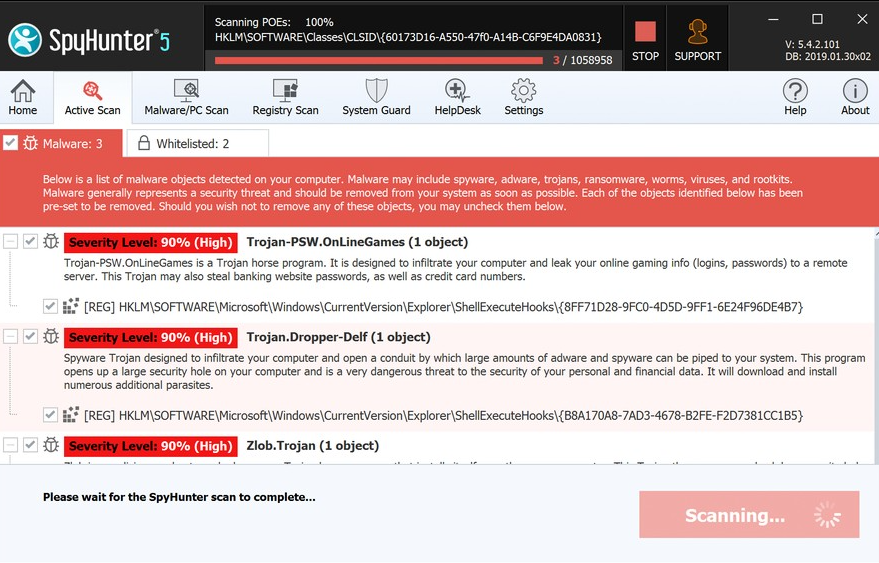 Malware detection and removal.
SpyHunter 5 is an anti-malware program, meaning it detects all kinds of malware, from trojans to ransomware. Furthermore, SpyHunter 5 is able to detect and deal with rootkits.
PUP detection and removal.
SpyHunter 5 also detects and removes less serious threats like adware, browser hijackers and potentially unwanted programs. These infections are very common because they spread via free programs, and it's very helpful if an anti-malware program also deals with them.
Network and DNS settings.
SpyHunter 5 allows users to change Network settings and secure incoming and outgoing internet traffic, as well as set up custom settings. Uses can further customize their DNS settings. Though changing these settings is only recommended to users who know what they're doing, as they're considered to be advanced settings.
24/7 customer support is a pretty important feature, for obvious reasons. Users will be able to have one-on-one conversations with customer support, who will try to come up with solutions to any issues users may have with SpyHunter.
SpyHunter 5 offers custom malware fix feature. This feature was designed to provide users with fixes that apply to their malware issues specifically. When SpyHunter 5 cannot remove an issue for whatever reason, users can contact the SpyHunter 5 Help Desk, and they will provide a custom fix.
SpyHunter 5 review
One of the main things users are still worried about when choosing an anti-virus program is performance and how it affects the computer. We are glad to say that SpyHunter 5 does not affect the computer's performance when carrying out a scan or doing some other activity. Users shouldn't notice any lag or system slowdown when SpyHunter 5 is running in the background.
User interface and design.
One of the issues with SpyHunter 4 was the old-fashioned interface. When SpyHunter 5 came out, the interface was a very pleasant surprise. It now has a very sleek, modern design and a user-friendly interface. Everything is clearly sectioned, and the program is easy to use. Uses can easily launch a scan, check results (descriptions of detected threats are also included), check the scan history, use the help desk to report potential issues, and more.
There's not much else to be said about the interface and design, except that it's pretty sleek and a great upgrade from SpyHunter 4.
The most important part of an anti-malware program is how well it deals with malware and other infections, seeing as this is the whole point of this program. SpyHunter 5 performs well in tests and detects more or less the majority of threats present on the computer. It deals with them without issue and with minimal interaction necessary from the user. Regular malware definition updates also ensure that SpyHunter 5 detects even the newest threats.
What we really like about SpyHunter 5 is the Custom Malware Fixes feature. Anti-malware programs aren't always successful in removing malware threats, they might not even detect the issue in some cases. But with this feature, users can report specifically what's happening to SpyHunter's Help Desk, and they will come up with a solution, which will be sent to users via the SpyHunter program.
SpyHunter 5 free version.
The SpyHunter 5 has a free version but it functions more like a free trial. With it, users can scan their computers for malware but cannot use the removal feature as easily. If something is detected with the free SpyHunter 5 version, users would need to wait 48 hours before they can remove the detected issues, and only once.
It's a bit disappointing that there is a 48-hour waiting period to use the program's removal features but it's understandable as SpyHunter is not widely used program, and the company likely cannot afford to offer free removal without a catch. Nonetheless, the free scan will allow users to at least know whether they need a malware removal program.
SpyHunter 5 costs €8/month per device but users need to pay for 6 months (€48) upfront. Users should keep in mind that they are subscribing to a service, which means that €48 will be charged every 6 months, unless users cancel the subscription. If users wish to use the program on more devices, there is a discount. There is also 30-day money-back guarantee if users are not satisfied with SpyHunter 5.
Price-wise, SpyHunter 5 isn't the cheapest program you can get. However, there are up to 50% discounts if users purchase the subscription for multiple devices. For example, two subscriptions would cost €53.96/6 months.
Is SpyHunter 5 safe to use?
Because it's not a particularly known company, users may be worried about whether SpyHunter 5 is safe to use. We can say with confidence that SpyHunter 5 is completely safe to use. SpyHunter 5 is not a virus, nor is it malware, nor will it endanger the computer.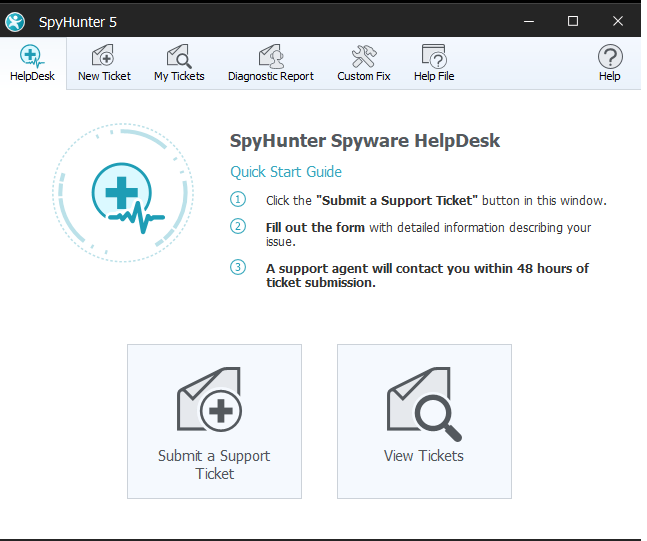 SpyHunter 5 Crack 2021
One of the most common search queries related to SpyHunter 5 is "SpyHunter 5 crack". Users are always warned to not download software cracks, and there is good reason for this. First of all, downloading a SpyHunter 5 crack robs the developers of revenue. It's essentially stealing. Second, downloading cracks is dangerous because the sites offering them are full of all kinds of malware. So not only are users stealing when they download software cracks, they're putting their computers and their data in serious danger.
Summary
Overall, SpyHunter 5 is a reliable anti-malware program that deals with both major and less serious infections. It has a sleek, modern design and a user-friendly interface, and does not affect the computer's performance when active. While a bit expensive, it's a great choice for users looking to add an extra layer of security to their computers.
Incoming search terms: