Computer security is now more important than ever, with malware just waiting for users to make the wrong move so it can attack. Fortunately for users, anti-virus programs can protect their computers against malicious threats. But it's not uncommon for users to get overwhelmed with options when looking for anti-virus programs. To help users choose the anti-virus program that best suits their needs, we have prepared this SpyWarrior and Avast comparison.
Hopefully, this report will help users make choosing their anti-virus program easier.
 
SpyWarrior
Developed by Lithuanian cybersecurity company Kibernetinio Saugumo Sistemos, SpyWarrior is a new anti-malware program for Windows computers. Entering the cybersecurity industry to compete against giant anti-virus vendors like Avast is certainly no easy feat, but SpyWarrior is certainly an impressive release.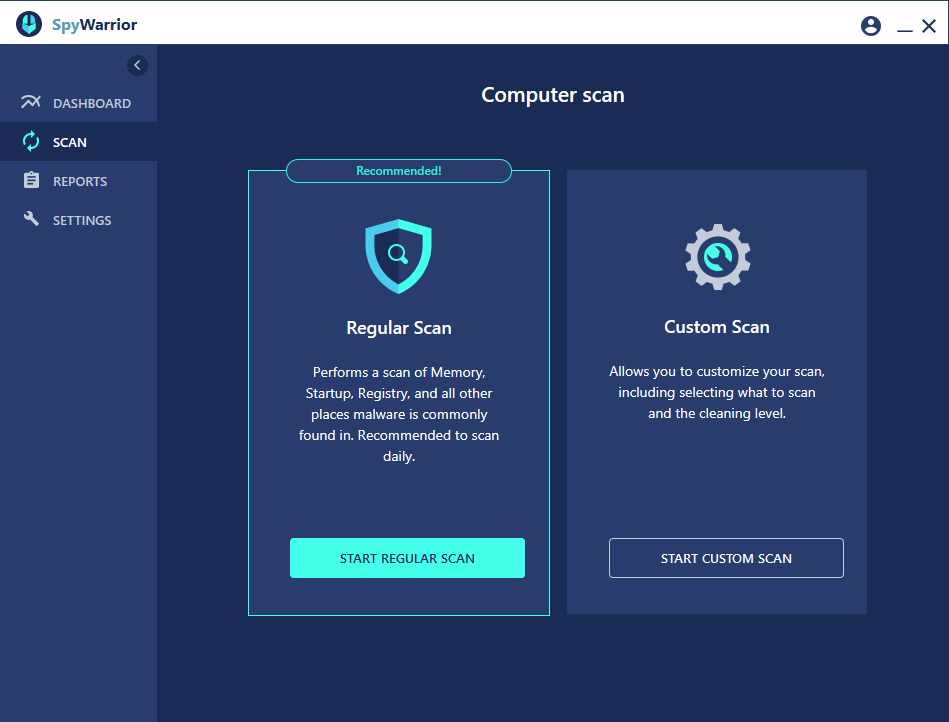 • Protection against malware
SpyWarrior provides protection against a huge variety of threats. We tested the program against smaller, often-overlooked threats like adware, browser hijackers, and potentially unwanted program, and SpyWarrior was able to detect all of them with no issues. This is quite important because these less-serious threats are often not detected by anti-virus programs since they aren't particularly harmful to the computer.
We also tested SpyWarrior against malware threats. It had no trouble with trojans, keyloggers, spyware, rogue software, and viruses. Furthermore, we tested SpyWarrior against ransomware, which is where it excels at. Out of 50 ransomware, it was able to block all of them, preventing file encryption.
• Impact on system performance
Generally, SpyWarrior is a very lightweight program so its presence will not be noticeable. Users can have it running in the background with no issues as it does not use a lot of processing power. When SpyWarrior is running a full scan, Task Manager may show an increase in resource consumption but it should not be noticeable overall.
• Design and interface
SpyWarrior's non-flashy dark design is quite nice. The program looks clean and modern. And it's very clear that SpyWarrior was developed with users of all skill levels in mind. It's very easy to use. The dashboard displays all the necessary information about scans and features, launching scans is simple, and the Settings tab allows customization of just the right amount of settings. The "My Account" tab provides all the necessary information about the license and its expiration as well.
• Price
It's possible to use SpyWarrior's free version to scan the computer for threats but their removal requires users to buy the premium version. There currently are great discounts available so the program is quite affordable. For users who do not want to commit and prefer to pay on a monthly basis, there is a monthly plan for €10/month. Committing more long-term is cheaper though users need to pay the whole sum in advance. The 1-year plan is currently offered for €59/year, while the 2-year plan is €79/two years. The free 7-day trial is automatically turned on when users buy the two latter plans, so users won't be charged until after the trial ends. All plans cover up to 5 devices.
• Final verdict
Despite its young age, SpyWarrior is an excellent anti-virus program. It's easy to use, has a nice design, does not negatively impact a computer's performance, and most important, it's capable of protecting a device against malware. Its anti-ransomware feature is also quite impressive. And while its free version is quite limited, the premium version isn't particularly expensive, especially considering it offers 5 licenses.
Avast
Developed by a Czech cybersecurity software company Avast Software, Avast is an anti-malware program. Avast was initially released in 1995 and its user base quickly grew to over 20 million users by 2006. Today, Avast is one of the most popular anti-malware programs available.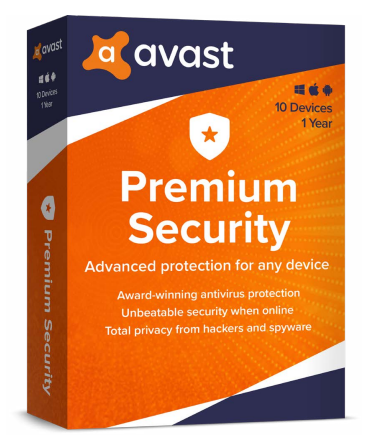 • Protection against malware
Avast is a highly capable anti-virus software so it will certainly provide great protection. With such an extensive threat database, Avast can detect and remove a wide range of infections, including spyware, trojans, viruses, ransomware, and other malware. During tests, Avast was able to detect the majority of threats on our infected computer. It did have some trouble with detecting minor infections like adware and browser hijackers, but it was able to deal with serious malware threats.
One thing we noticed over long-term testing is that Avast tends to be quite sensitive, which results in false positives. This isn't necessarily a big issue but constant alerts about issues that users cannot deal with can get quite frustrating. Though Avast usually reacts quickly to reports and fixes the false positives.
• Impact on system performance
Avast is a very lightweight program. Even when running a full scan, its presence is barely noticeable. In the past, Avast usually consumed quite a bit of resources which slowed down the computer to some extent. But it appears this issue has been remedied because Avast does not hog resources when performing scans now. There may be a very slight lag when the program launches but it does not last long.
• Design and interface
Avast's design is fairly typical of anti-virus programs, though that's certainly not a bad thing. It's modern-looking and relatively easy to use. For less tech-savvy users, launching a scan may be a bit confusing since there are different scan options. But regularly running the Smart Scan should be easy enough. Otherwise, it's quite a user-friendly program, with features put into clear sections to make navigating the program easy.
• Price
For home users, Avast offers two plans with varying levels of security. The Avast Premium Security is the cheaper plan. For €39.99/year/1 device or €49.99/year/up to 10 devices, the plan offers protection against malware (including ransomware), browsing protection, and allows users to shop and use online banking safely. The Avast Ultimate plan is more expensive but it does offer more features. For €49.99/year/1 device or €59.99/year/up to 10 devices, in addition to the features included in Avast Premium Security, this plan includes an unlimited VPN and a system optimizer.
• Final verdict
Avast provides great protection against various threats. While some less tech-savvy users may have trouble with Avast's numerous scan options, it's not an overly complicated program to use. The design, while fairly typical for anti-virus programs, is clean and easy on the eyes.
For first-time users, Avast usually offers great discounts that make the program more than affordable. But otherwise, it's not a particularly cheap program, though it does offer many features.
SpyWarrior vs Avast
To conclude, while both security programs are very much capable of guarding users' devices, we believe SpyWarrior to be somewhat more effective. Despite its young age, it's an impressive anti-malware program with an excellent anti-ransomware feature. Its ability to detect all ransomware we tested it against was one of the deciding factors. It's also easier to use, so it would be the preferred choice for less tech-savvy users.