Choosing which anti-malware software you want to use can be a difficult task. With some many programs offering different functions, it can be pretty difficult to pick the one that would match what kind of protection you need. Some could be promising just protection against malware, while others could also include a VPN or protection against fraud, thus it is important to consider what exactly it is that you need anti-malware for.
You might even be wondering whether you actually even need such a program. And unless you do not use the Internet at all, the answer to that is probably yes. Potential threats are lurking everywhere on the web, including your email, so if you do not have anti-malware, you could be putting your computer in danger. But like we said, choosing what is best is no easy task. Therefore, we have compiled a list of the best free malware removal tools of 2018, with pros and cons that can help decide which security program is the best choice for you.
AVG AntiVirus Free

The software company behind AVG has a variety of security programs available, depending on what you need. Its antivirus is one of the most well-known malware removal programs available, perhaps because it offers a lot of features for free. The AVG AntiVirus Free will detect existing threats and block new ones from entering, prevent you from accessing unsafe websites and downloading malicious files/email attachments, and inform you about possible computer performance problems. AVG Free is available for Windows (XP, Visa, 7,8 and 10), macOS and Android OS.
The AVG Free security program has been tested by various independent testing labs, with very good results. It has a big malware database, which gets regular updates, and a good detection ratio. It offers real-time protection, which allows the program to detect threats as they enter your computer. It also has a user-friendly interface, which allows non-tech savvy users use it without difficulty. Functions available to you are clearly displayed, and the scan button is very visible. If you launch the scan, the security program will not only scan for malware, but for computer performance issues as well. However, do bear in mind that when it is performing a scan, it will slow down your computer quite noticeably. That is not a huge issue, however, as the scan should not take long.
If you like what AVG offers and are willing to pay, you can purchase AVG Internet Security, which, in addition to the features the free version offers, also provides security against ransomware, malicious parties spying on your via webcam, and fake websites. The AntiVirus Pro for Android is also included in the package. Currently, the program costs €54.99/year.
AVG Free is good choice for those looking for basic protection with a little extra. While it may be loud and slow your computer down during a scan, regular computer use should not be interrupted for long. It has a good malware detection ratio and gets regular updates to be able to identify new malware.
Pros
Real-time protection.
High malware detection rate.
User-friendly interface.
Good protection against malicious links, sites, downloads.
Cons
Noticeably slows the system down during scanning.
Download AVG Antivirus Free
Malwarebytes Free
Developed by Malwarebytes Corporation, Malwarebytes has become one of the most trusted anti-malware programs. It detects malware, provides real-time protection, blocks malicious websites, prevents malware from taking advantage of software vulnerability and deletes rootkits. It has a free and a Premium versions available, as well as a free 14-day trial for Premium. If you choose to use the free version, you will only have two basic functions, malware detection/removal and anti-rootkit. However, if you remember to regularly scan your computer for malware, that may be sufficient protection. It is available for Windows (XP, Vista, 7, 8 and 10), macOS (10.9 and later) and Android OS (Jelly Bean and later).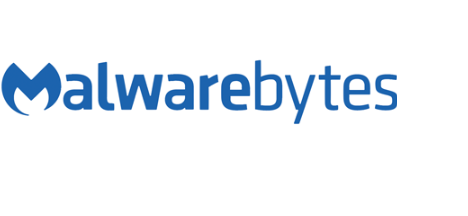 It has a clean, user-friendly interface, and is not difficult to use, even if you have little knowledge of such programs. The scan button is clearly visible, you can check the threats detected in Quarantine, and you will be informed about the status of your protection. Malwarebytes begins a 14-day trial as soon as you install it, and after the time is up, you will be automatically downgraded to basic protection. The free version does not offer real-time protection, but the scanning/malware removal function is fully available. Scans do not take long, are thorough and do not impact your computer's performance in a noticeable way. It has a big malware database which is updated regularly, so even the newest threats will be detected. During the trial period and if you purchase the full version, you will be able to use the ransomware protection feature. It will block ransomware threats from getting into your computer/encrypting your files. However, this highly useful function is not available to non-premium users. The free version is still worth to have as it does provide a layer of protection, but if you need additional protection, you will have to either upgrade to premium or use an additional security program.
If you decide you want to upgrade to premium, you will be charged €39.99/year. Once you activate it, you will get real-time protection, anti-exploit, anti-ransomware, malicious website protection, anti-malware/anti-spyware and anti-rootkit.
It should be mentioned that Malwarebytes is quite aggressive towards potentially unwanted programs (PUPs), but if you wish to keep such a program, you can whitelist it and it will not be detected again.
Pros
Free version includes malware detection and removal.
Free 14-day trial of Premium.
User-friendly interface.
Quick scan.
Cons
Ransomware protection not included in the free version.
No free real-time protection.
Download Malwarebytes Free version
Bitdefender Antivirus Free Edition

Developed by Bitdefender, Bitdefender Antivirus Free Edition is a powerful tool against malware. It provides excellent protection against malware and focuses on preventing the infection from entering in the first place. The free version is very basic, which is a good thing for those looking for simple protection. A paid version of Bitdefender offers loads of great features, including a VPN, ransomware protection and 24/7 technical support. The free version, on the other hand, will only allow you to scan your computer and delete the discovered threats. The free program is available for Windows (7, 8, 8.1, 10). A paid version is available for macOS and Android, but you cannot get a free one for a device running those OSs.
Despite its minimalist style and lack of features, Bitdefender Antivirus Free Edition has a user-friendly interface and is highly capable of protecting you against malware. It offers to scan single items, in addition to a system scan. The former is quite useful when dealing with suspicious files. You can scan an email attachment with it to make sure it is not infected with ransomware or other kind of malware. The system scan will not influence your computer's performance in a noticeable way, but is very powerful and will detect malware with no issue. Its malware database is regularly updated so even the newest threats will be detected. You will also be able to track the program's activity in detail. However, the free version does not offer much apart from the basic features.
If you decide to upgrade to the paid version, you will get additional features like a VPN and ransomware protection in addition to malware detection/removal. The Bitdefender Total Security 2018 is currently available for €34.99, which is a discount price, as it normally costs €69.99.
If you are looking for a free security program with loads of features, Bitdefender Antivirus Free Edition may not be it. It is a great choice for users looking for basic protection but those looking for more advanced security will have to upgrade to the full version or look for something else.
Download Bitdefender Free Edition
Pros
Simple design.
Minimal performance impact.
Real-time threat detection.
High malware detection rate.
Cons
No scheduled scan option.
You cannot perform a custom scan.
No protection against ransomware.
Avast Free Antivirus
Developed by Avast Software, Avast Free Antivirus provides a great level of security to your computer and has plenty of features. Unlike many other antivirus products, Avast offers a lot of features for free. It is a powerful tool against malware with a high malware detection rate. Avast has a lot of different tools to offer, depending on what you need, and for overall protection, it offers Avast Ultimate. It has all of Avast premium tools in one bundle, including protection against all threats, a VPN, password premium services and system optimization. The free version, while does not have all the premium features, still is a powerful tool and enough to keep a computer protected. Avast Free Antivirus is compatible with Windows (XP, Vista, 7, 8, 8.1, 10), macOS (10.9 or later) and Android.
Avast Free Antivirus has a user-friendly interface and is not too complicated to use, even for less-computer savvy users. It provides a layer of security with its malware detection/removal feature. Real-time protection will allow the program to identify and remove threats as they try to enter your computer. It addition to a system scan, Smart Scan allows you to check specific places for threats. Both the system and the Smart scan will impact your computer's performance, but not in a way that makes it very noticeable. It will look for not only malware, but also protect you from spyware and phishing. Its malware database is regularly updated, which allows it to detect even the newest threats. And the free password manager will help you keep your accounts secure without you having to remember complicated passwords. There is also a Game Mode, which basically stops the program from bothering you when you are doing something you do not want interrupted.
While the Avast Free Antivirus is sufficient to protect your computer, you might want additional features. You can purchase the tools separately, but for ultimate protection, Avast recommends you get their Avast Ultimate for around €100/year.
Pros
User-friendly interface.
Loads of free features.
Real-time protection.
High malware detection rate.
Game mode.
Cons
Limited password manager features.
Slow scan.
Download Avast Free Version