FortiClient VPN is a VPN for businesses. It comes as part of the FortiClient security solution for small and large businesses. However, it's also available solely as a VPN for free with limited features. Developed by American cybersecurity company Fortinet, FortiClient VPN is one of many solutions offered to small and big businesses. FortiClient VPN allows companies to set up a secure connection to corporate networks for employees working remotely.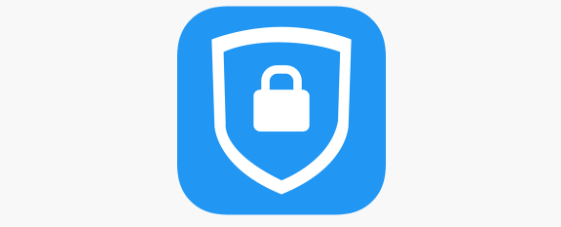 When the COVID-19 pandemic began, a lot of employees switched to remote work from home. This came with many challenges for some companies because they suddenly had to ensure employees working from home were connecting to corporate networks safely. Unsecured connections could lead to serious data breaches and hacks. This is where VPNs like FortiClient come in. FortiClient VPN can secure the connection employees make to corporate networks, protecting the connection from being intercepted or compromised.

FortiClient VPN 2023 features
FortiClient's VPN can be downloaded separately for free but it generally is part of a security solution that also includes endpoint protection and anti-virus features. It's available on all major platforms, including Windows, macOS, Linux, iOS, and Android.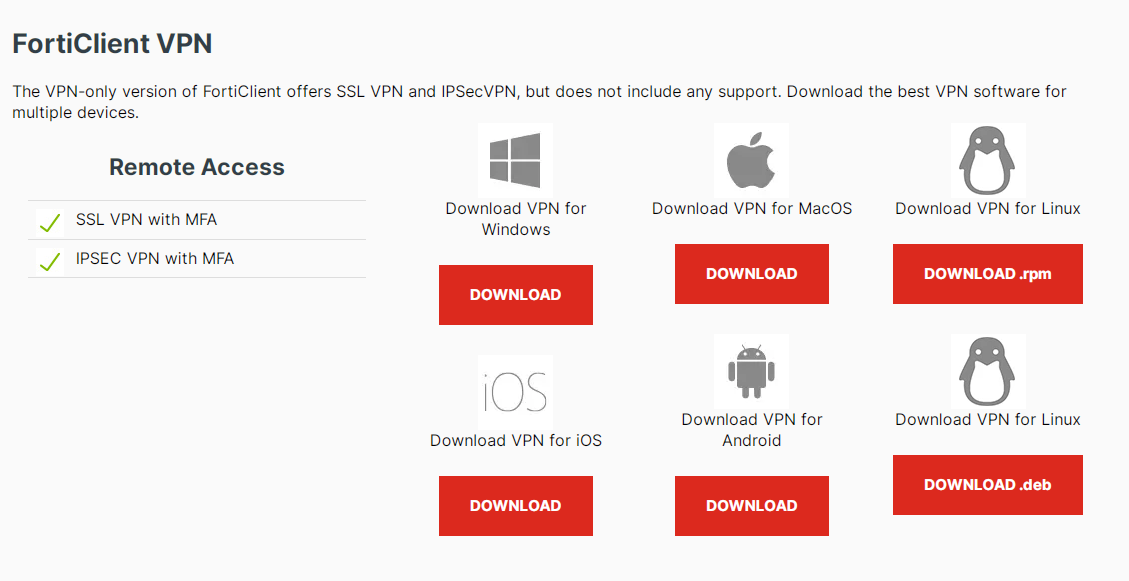 Encryption
FortiClient VPN uses SSL and IPSec encryption and allows safe remote access to corporate networks from anywhere in the world. And it's very easy for users to use.
When employees work remotely without a VPN, there is always a risk that their traffic/data could be intercepted by a third party with malicious intentions. If sensitive information is sent via an unsecured network, it could have disastrous consequences for a business. A VPN like FortiClient secures the connection and allows employees to remotely connect without the risk of interception or a malicious attack. This is an essential feature for all companies that have employees working remotely.
Anti-virus
The FortiClient security solution also has anti-virus protection. It offers excellent anti-virus protection against threats like malware, ransomware, and viruses. With FortiClient, businesses' networks will be protected from potential exploitation.
This is a very necessary feature for all businesses, both big and small. They are the primary targets for various cyberattacks, and without proper protection, companies could suffer devastating attacks.
This feature is not included in the free FortiClient VPN version.
Endpoint management
The FortiClient security solution also includes endpoint management. FortiClient will help identify vulnerable software on an endpoint and monitor third-party application installations, potentially helping to prevent cyberattacks.
This feature is not included in the free FortiClient VPN version.
Setting up FortiClient VPN
FortiClient VPN can be downloaded from Fortinet's official website. It's also available on the Google Play store, as well as Apple's App store.
Setting up FortiClient VPN is very easy, which is one of the reasons why many may gravitate towards it. All users need to do is download FortiClient VPN to their device and log in using the credentials provided by their IT department.
Employees often have varying levels of computer skills so a VPN that is easy to use is a big asset. If users have trouble correctly setting up and using a VPN service, they could pose a serious risk to the company.
FortiClient VPN interface/design in 2023
FortiClient VPN is quite user-friendly and requires minimal interaction from users. When using the paid version, users don't need to do anything because the VPN connects automatically when the device boots. FortiClient's design is pretty simple on all platforms.
FortiClient VPN 2023 price
FortiClient VPN has both a free and a paid version. The free version provides secure connections across IPsec or SSL, anti-rootkit and anti-malware protection, and web filtering. The free version does not include customer support, and it clearly informs users of this when the VPN is first downloaded. It's worth mentioning that the free version of the app also does not notify users when the connection drops. Company employees would not immediately know that their connection is not secure when they try to access company resources. This could be quite a big issue because employees are not going to check whether they're connected every time they need to access the corporate network. Free FortiClient VPN also does not have an auto-connect feature. Some employees may have a hard time getting into the habit of connecting to the VPN when they start their workday, which is why an auto-connect feature is so helpful.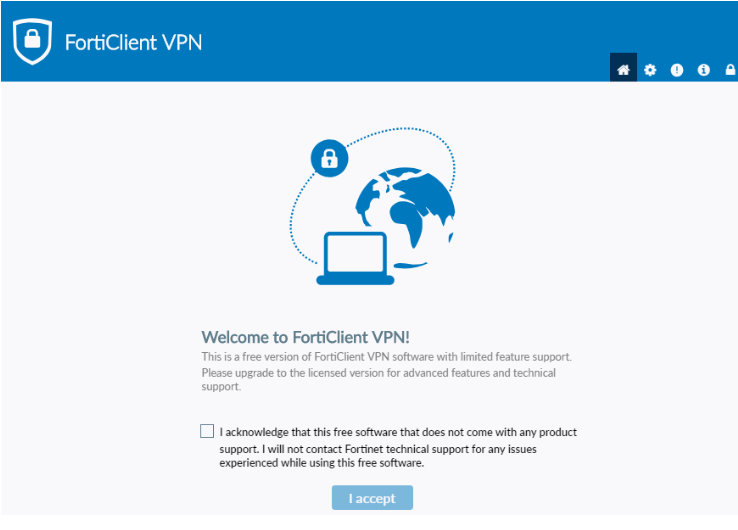 The paid FortiClient VPN version contains all features included in the free version, plus customer support, auto-connect, as well as the always-up feature. The latter will ensure that the VPN is not disconnected when no data is being transferred/received. Users will also be notified when a connection drops. Getting these features means you'd need to buy the whole FortiClient security suite that also includes endpoint protection and anti-virus features.
Businesses should contact Fortinet directly to get the current prices as they are not mentioned on the official website, nor anywhere else.
Is FortiClient a good VPN for 2023?
The VPN is just one of the numerous FortiClient features. If a VPN for your business is all you need, FortiClient VPN may be a good choice in 2023. However, the free FortiClient VPN does not have customer support, auto-connect, and always-up features. But if those things are not something you need, you should try the VPN out. It's a pretty simple VPN that doesn't require a lot of technical knowledge from users, but users using the free version would need to be very attentive because there's no automatic connection and connections can be dropped without any notification.
Overall, FortiClient VPN isn't anything particularly special, nor does it offer exceptional features. However, it does what it's supposed to and will make remote connections to corporate networks safe. If that's all you need, FortiClient VPN is worth looking into in 2023.