What is FaceBook Autoliker 2019 Scam
FaceBook Autoliker 2019 Scam is a scam that tries to steal Facebook login credentials. It pretends to offer a service that generates likes for your Facebook posts when in reality it's phishing for credentials. You would usually come across this service when looking to buy Facebook likes for your posts/images, or just randomly see ads for the service. It might also be pushed by questionable websites or even adware installed on your device.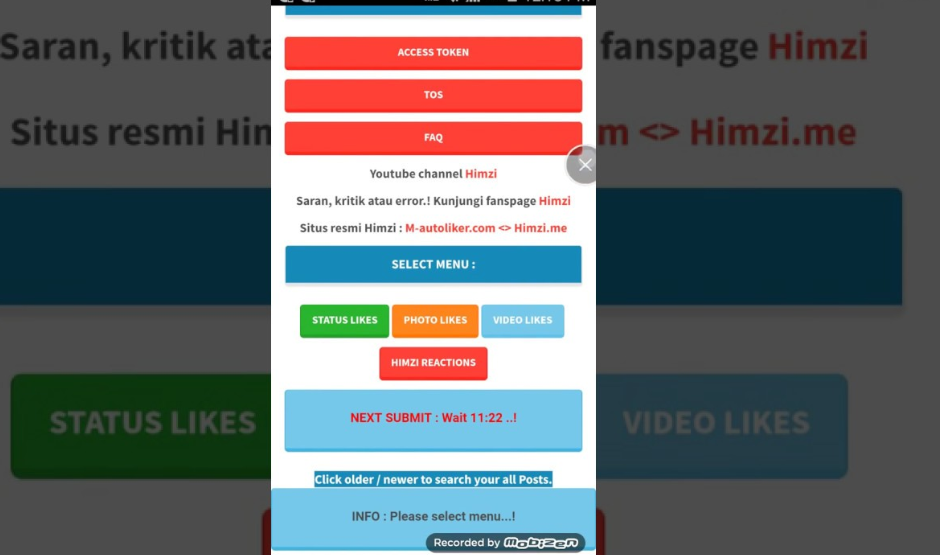 It goes without saying that this is a scam, and you should certainly not provide your Facebook login to this service. If you did, we suggest you change your password immediately because you've basically just given crooks access to your Facebook account.
How to know if it's a phishing attempt?
Phishing attempts and scams targeting the general public tend to be pretty obvious. It's when they target specific people do they actually look somewhat legit. In the case of the FaceBook Autoliker 2019 Scam, the attempt is highly obvious. The window is pretty basic looking, has "Facebook" written in big letters, and asks for your Facebook login. It specifically asks for your email and password, which immediately give it away. Even if this service was legitimate, there would be no need to provide your logins, as it would not be necessary to generate likes for your post. In this scam you're also requested to put in your Image URL, at least some effort to make the whole thing look more legitimate. You are also asked to put in the number of likes (or reactions) you wish to generate.
One thing you need to remember is that you should never give away your password to anyone/any service. You will never be asked to provide this by legitimate services, as it is highly sensitive information that only you should know.
Is your computer infected with something?
If you randomly get a pop-up with an ad for FaceBook Autoliker 2019 Scam, you were either visiting questionable websites or you have adware installed. These kinds of ads usually are pushed by free streaming sites, gambling and adult entertainment pages, so if you were visiting them when you got the FaceBook Autoliker 2019 ad, that's probably what caused it. However, if you were browsing completely legitimate websites, you may have adware installed. Adware is a relatively minor infection that, as the name suggests, exposes you to ads in order to generate revenue.
If your computer does have adware installed, you likely installed it along with freeware bundles. If you want to avoid this kind of situation in the future, you need to opt for Advanced (Custom) settings during freeware installation, as that will make all extra offers (adware, browser hijackers, potentially unwanted programs) visible. Uncheck the boxes of those offers, and you will prevent them from installing.
If you are indeed dealing with adware, you will need to get rid of it. Manual adware removal may be tricky if you don't know what you are doing, so we would suggest you use anti-spyware software to delete FaceBook Autoliker 2019 Scam adware.
If you have fallen for this scam and have provided them your password, you need to change it immediately. We also suggest securing both your Facebook and email accounts with 2FA (two-factor-authentication).